Not only can you experience what martial arts is all about through our normal Programs, Championship Martial Arts host a variety of events throughout the year ranging from Parent's Night Outs, Camps and Self Defense Seminars.
CHILDREN'S SELF DEFENSE
Is your child armed with the tools to make the right decision?
**Home Rules** Mental Defense**Self Defense Techniques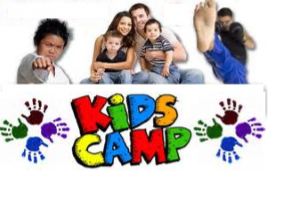 KIDS CAMP
School's out? No problem. We offer Karate Camp during school holidays such as Winter Break, Spring Break, as well as during the Summer.
Your child will have a fantastic time interacting with other children and get to experience martial arts classes throughout their stay.
WOMEN'S SELF DEFENSE
This is a must for any female wanting to better prepare herself against some of the most common violent attacks, using her body as a weapon!
BIRTHDAY PARTY
Championship Martial Arts rocks out some of the birthday parties around. Choose from multiple packages and themes and let us do all the work!
PARENTS NIGHT OUT
Parents, you know there are those times when we need that little break from the kids. No offense kids! We've got you covered!
Throughout the year, we have various parent's night outs ; some with special themes—depending on the time of the year.
One of our most popular is our Valentine's Parent's Night Out.
So, enjoy a night out and let us take care of the kiddos!
Join Us on Facebook
---
It's easy to keep updated on upcoming events such as Stripe Testing, Karate Camps, Graduations and etc. If you have a Facebook account; just go to our page and "Like" the page to get automatic updates on your timeline.
No Facebook account?! No Problem. You can still go up and view the page to see what's going on
Also, we would like to know how we are doing. Feel free to give us a review. All input is greatly appreciated. That's what makes us better able to serve you and your child.
Need to get a message to us? Facebook can do that also.